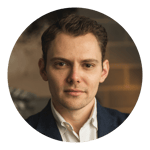 In today's ultra-competitive, over-saturated legal landscape, your law firm's brand has never been more important. But you can't just do what everyone else is doing if you want to stand out, capture the hearts and minds of your ideal clients, and grow into the market-dominating force you envision for your firm.
Michael Mogill has the groundbreaking solution to this ever-evolving challenge facing today's law firms. The answer? BUILDING A CULT FOLLOWING.

In this exclusive, one time only, special ENCORE of Mogill's industry-shaking keynote presentation at the Game Changers Summit 3, you'll learn the three steps any law firm owner with a big vision must take to build the cult following that makes them the obvious choice — not just an option.