aN EXCLUSIVE intensivE DESIGNED for law firms $1M+ in Annual Revenue
$1,000,000+ in actionable growth insights for your firm
an intensive exclusively for firms $1M+ in Annual Revenue
During the Million Dollar Day
LEARN TO

DOMINATE

, NOT
JUST COMPETE

Elevate
Determine where you need to align and integrate with other business units to drive value and create an elevated client experience

Attract
Boost brand value and establish an infrastructure to attract capital

Scale
Implement the systems and processes that allow for greater scalability

Lead
Inspire and lead the change within your practice so everyone feels a shared sense of purpose

Hire
Streamline your hiring and onboarding process to bring on only top talent (while also avoiding the impact of "The Great Resignation")

Diversify
Find new market opportunities to meet today's expanded consumer demands
We're in the midst of a massive reshaping in the legal industry. The pandemic keeps adding more pressures on top of challenges such as rapid consolidation, legal technology and reduced capital reserves. At the same time, many in the industry now see the lifestyle benefits of working from home.
Capitalizing on the changing legal landscape requires you to reimagine the people, tools and resources you need to meet demands — both from clients and your team. The law practice of the future is equipped to:
— Create scalability
— Attract outside capital
— Provide a lasting legacy
The pace of change keeps speeding up. You must decide now whether you want to set yourself up for success or for a future of struggle.
The Crisp Million Dollar Day is only for law firm owners generating $1M+ in annual revenue who want to protect their legacy and position their practice to capitalize on the changing legal industry.
As such, we don't allow you to bring any member of your support team. No marketing directors, paralegals, assistants, associates or clerks are allowed.
As a law firm owner, you're welcome to bring a business partner — but you both must be prepared to take massive action. There's no benefit in learning what's shared at this event and letting it sit in your head.
Also, please note, this is NOT a marketing day. If you're looking to scale up your leads or grow your case values, we can certainly help you — just not at this event.
AT CRISP, WE WALK OUR TALK
Crisp is an innovative trailblazer in the legal industry. Since 2012, we've worked alongside the nation's fastest-growing and most innovative law firms. The attorneys leading these practices are game-changers at the forefront of this industry shift.
Together, we've worked to put them in this position. We took what we learned transforming our industry (while creating massive growth) and gave our elite-level clients the strategies to do the same. Now what we shared with them is available to you.
Just recognize that to capitalize on this industry shift today requires a strong focus on leadership and management, as well as strategies to empower and align your team. Human behavior and the ability to adapt is key to serving clients and others needing legal services in this era of change.
Because you shouldn't trust a company to grow your business if they can't do it for themselves.
From $500 to $100M+ in under nine years: We practice what we preach. We've used the same strategies we advise for clients to become the fastest-growing company of our kind in the nation. And with over $1 Billion in revenue driven for clients (and counting), we've proven repeatedly it's not a fluke.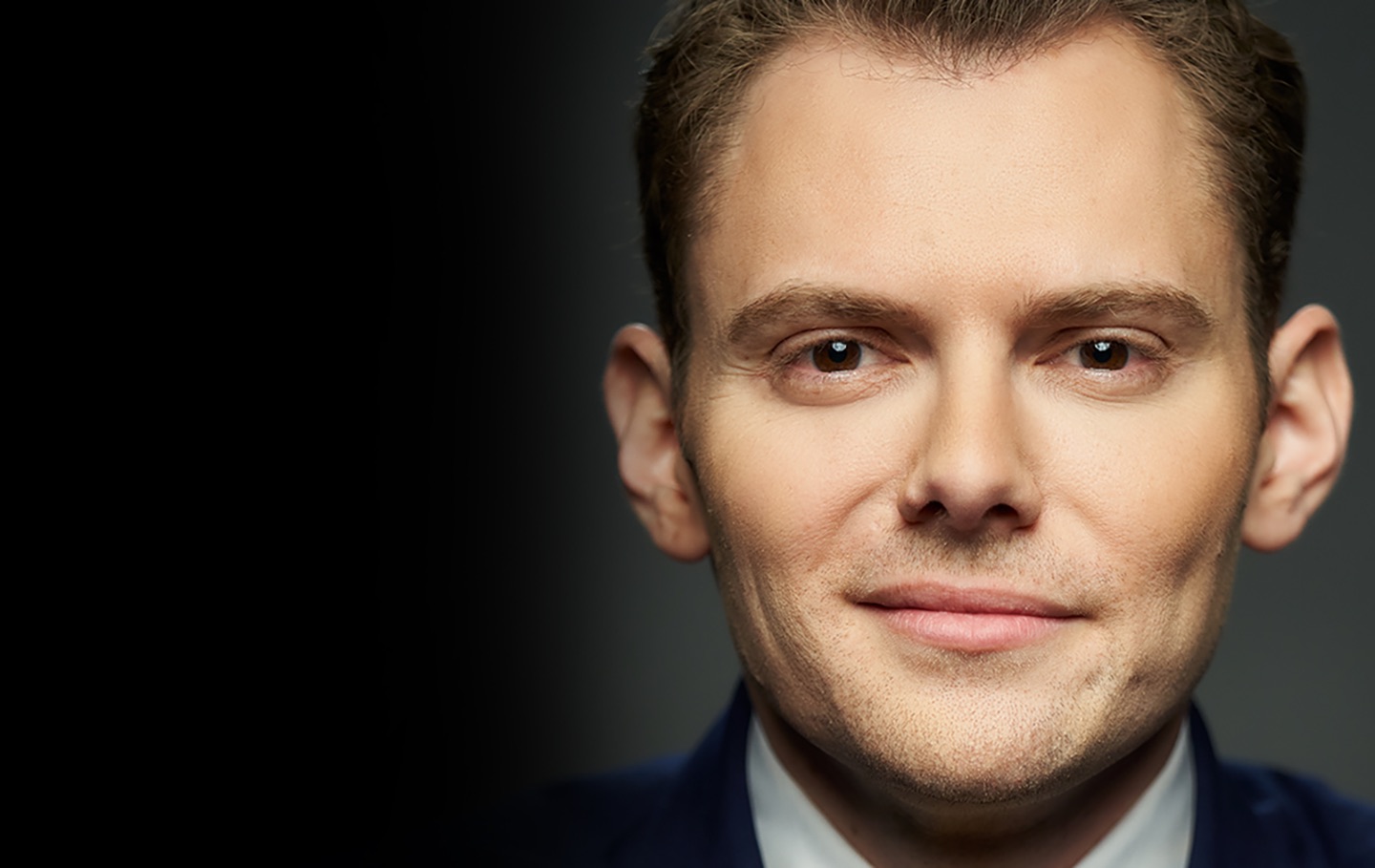 Michael Mogill is the visionary behind America's #1 law firm growth company, best-selling author of The Game Changing Attorney, host of The Game Changing Attorney Podcast, originator of the largest law firm growth conference on earth, the Game Changers Summit, and the 2023 EY Entrepreneur of the Year®.
Under his guidance, Crisp has become the nation's #1 law firm growth company, having landed on the Inc. 5000 fastest-growing company's list the last six years in a row. Crisp has also been named among Atlanta's fastest-growing private companies for seven years in a row.
Michael's approach is to take everything he's learned generating massive growth in his own organization and help the country's most ambitious law firm owners do the same for theirs.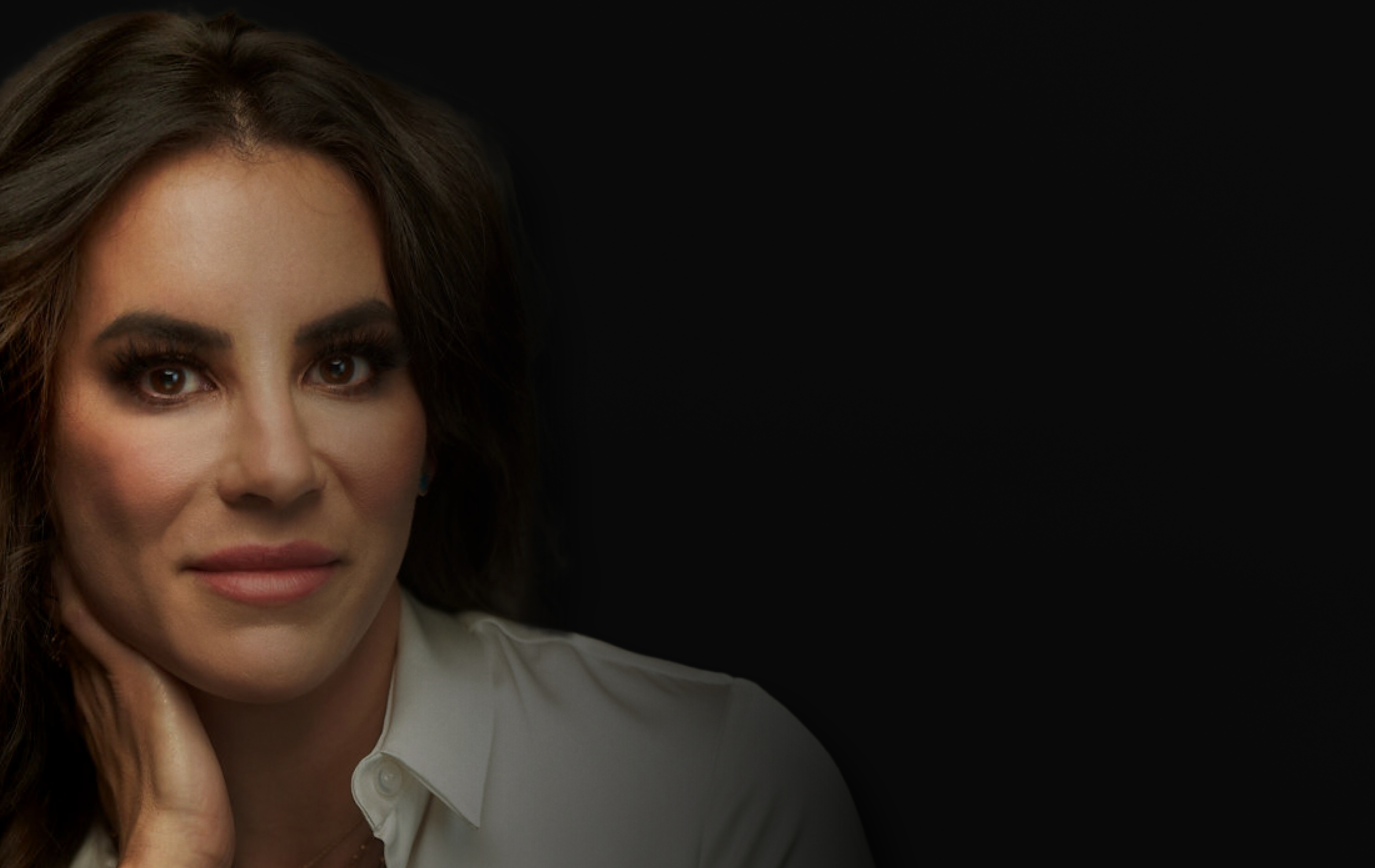 On paper, Jessica is an industrial engineer and she started her career as an engineer in steel-toed boots and a hard hat.
She entered Crisp on the ground floor back in 2014. What was originally intended to be a 30- day advisory role to implement processes and structures quickly turned into a long-term gig. Jessica soon contributed to Crisp's first seven-figure revenue year and hasn't looked back since.
As Head of Coaching Strategy at Crisp Video Group, she leverages her expertise and unique abilities to grow our team from 4 to over 100 team members, achieve a 1500% growth rate, and land in the Top 10% of the Inc. 500 list of America's fastest-growing private companies six years in a row.
When you join us in Atlanta at the Crisp Training Center, you'll meet a community of like-minded attorneys all focused on re-positioning their firms to thrive in today's new legal landscape.
This isn't the kind of training where you just sit back and listen. It's an immersive experience with hands-on exercises to provide you with actionable tools and tactics you can implement in your firm immediately.
You get the exact strategies you need to push the shifting legal climate in your favor.
Your ticket provides you access to:
A reserved seat for you and your business partner

Access to the pre-event party the night before at an elite Atlanta venue

One-of-a-kind Million Dollar Day gift
Unlimited networking with the nation's most ambitious law firm owners

Exclusive Million Dollar Day workbook

Deluxe breakfast and lunch service
SPEND A DAY AT THE CRISP TRAINING CENTER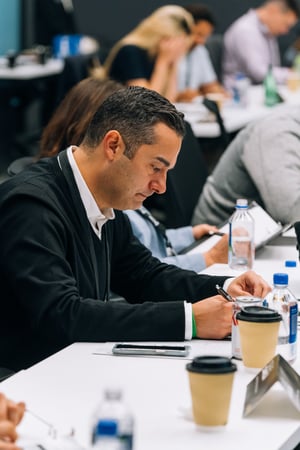 After nearly a decade of rapid team growth and increases in revenue, Crisp invested in a new office worthy of the team inside. At its peak, over 200 people were involved in the ambitious 14-month construction process, moving the Crisp HQ from a 4,000 square foot building to 50,000.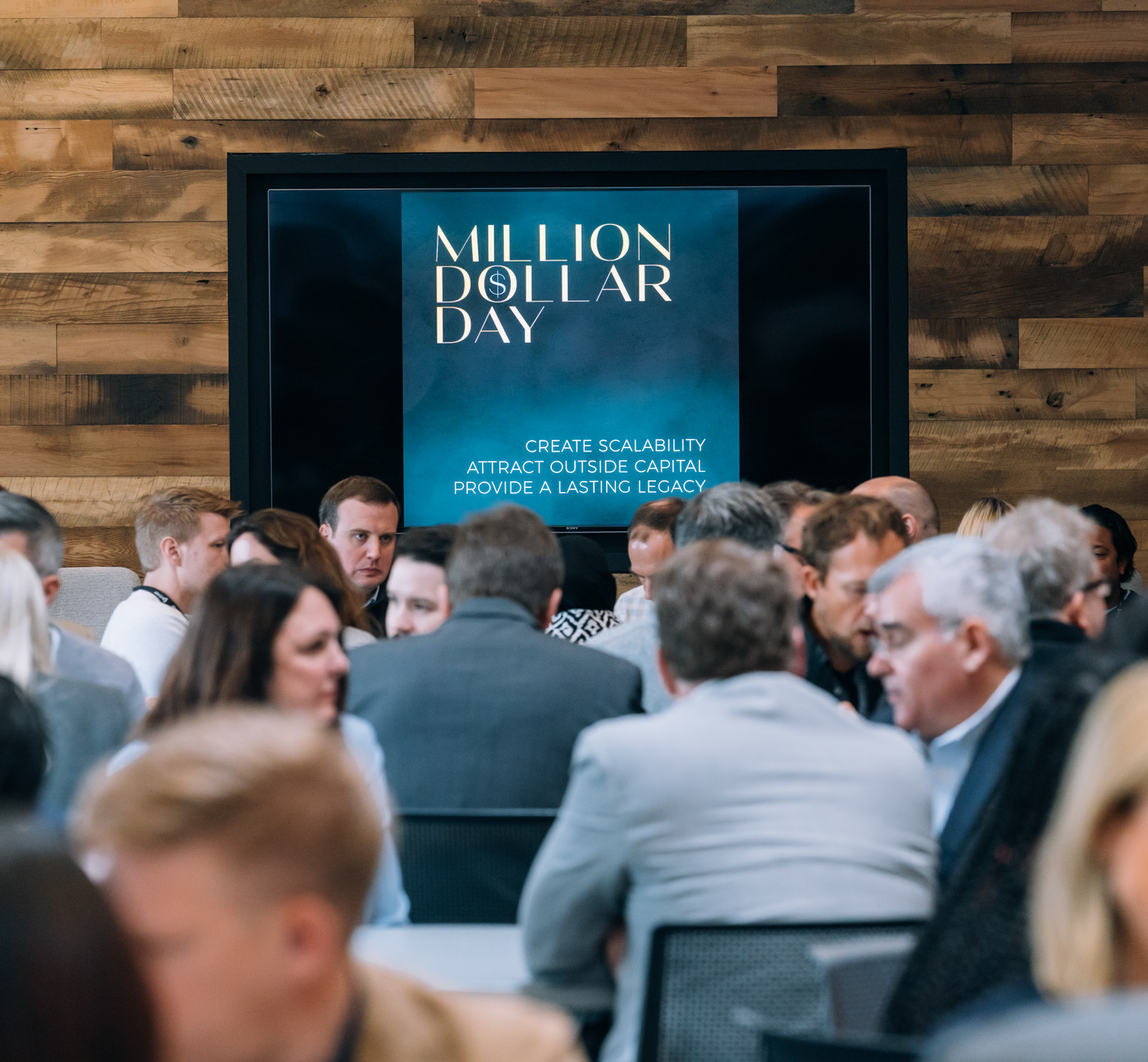 Of the 50,000 square feet, 20,000 were reserved for a state-of-the-art Training Center where Crisp Coach workshops are held. The massive training center can accommodate up to 250 people, featuring modular walls that can divide the space into three rooms — allowing for multiple training sessions to be held simultaneously.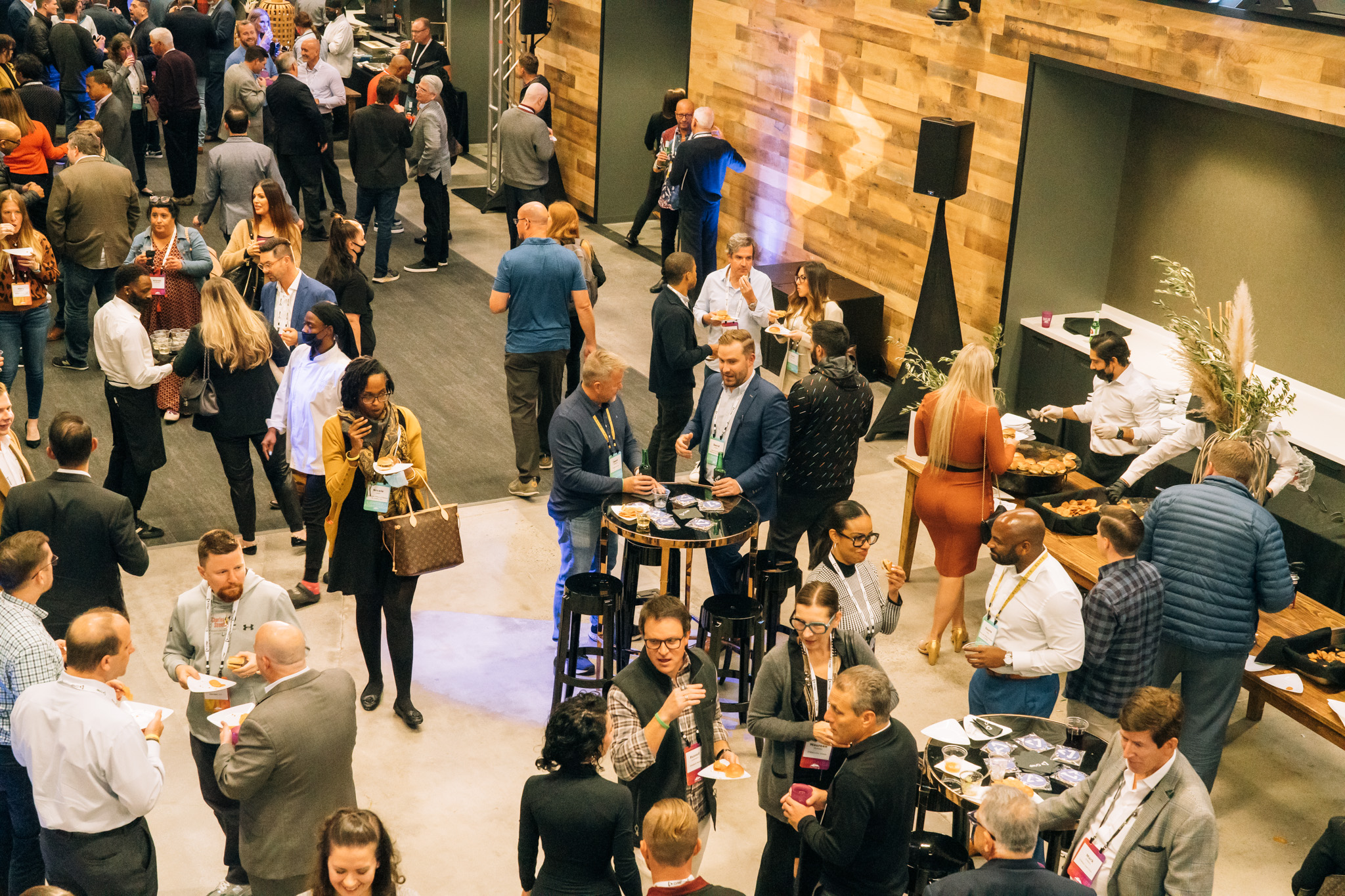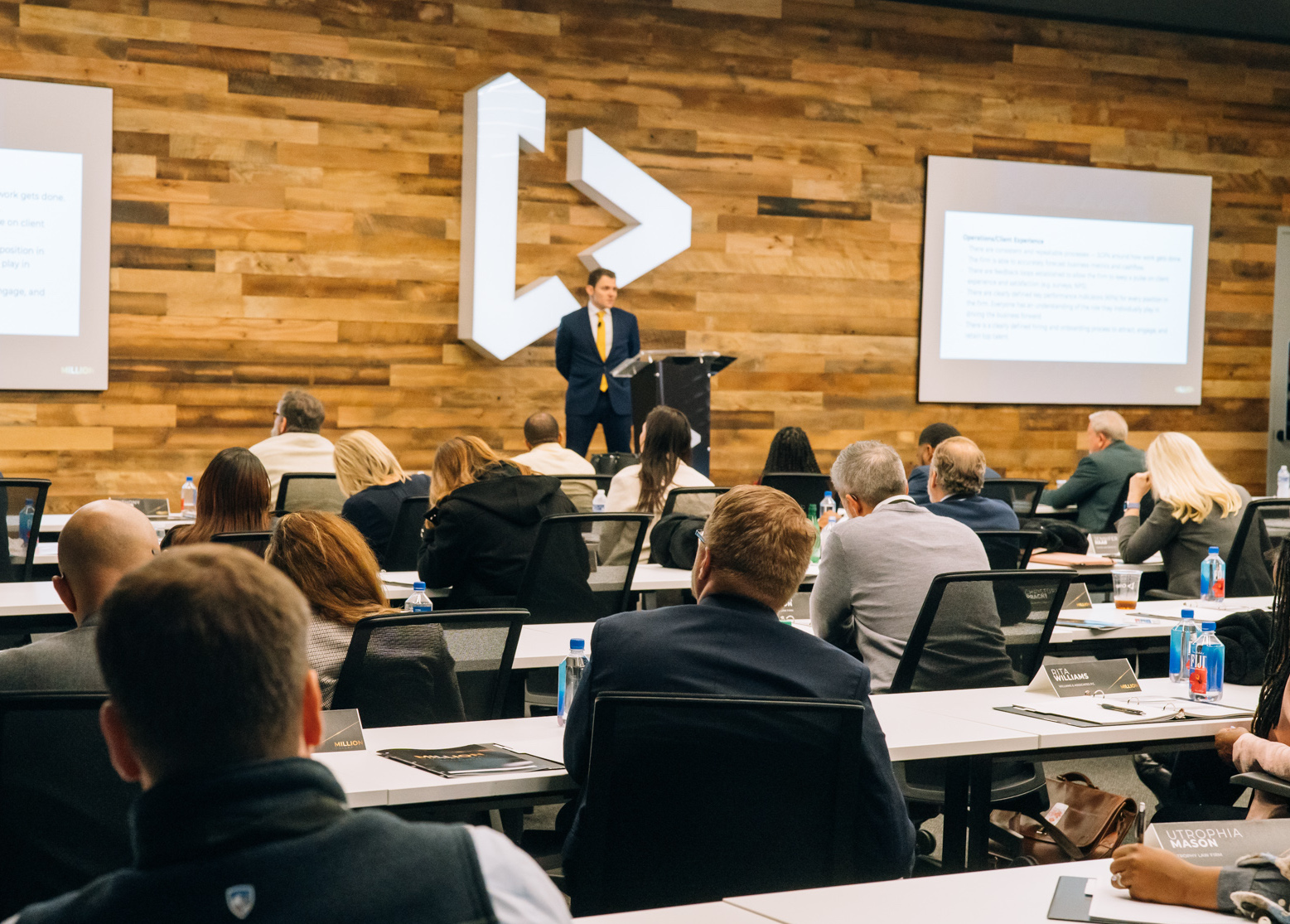 The Crisp team didn't invest millions of dollars during a global pandemic to build merely an average office. As is the case with all things Crisp, they aimed for something remarkable.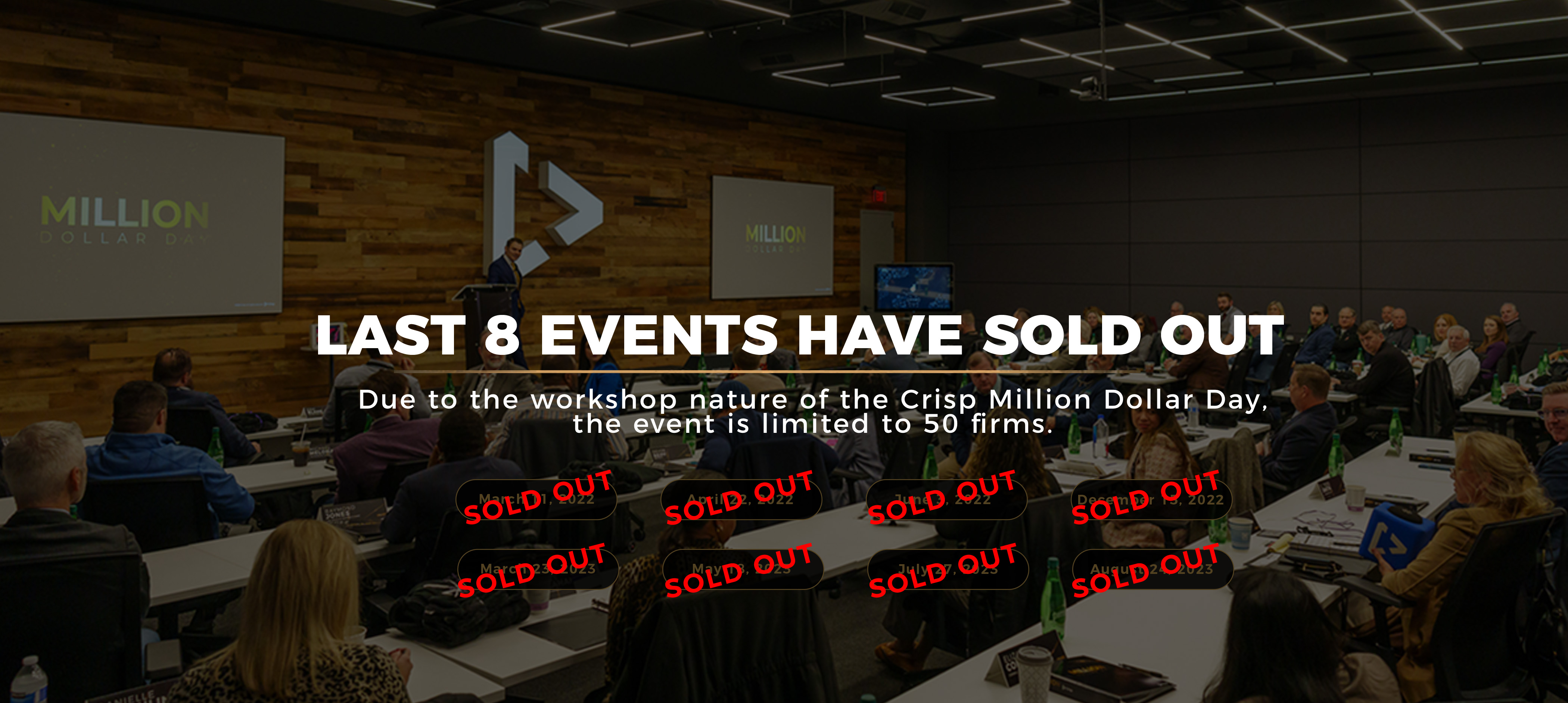 "It has exceeded all of my expectations. The people I've met there and the things I've learned have gone far beyond anything I would've imagined. It's one of the best decisions I've ever made."
ALEXANDER SHUNNARAH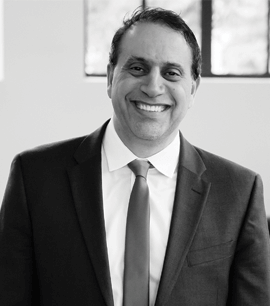 "To scale your impact, you must scale your law firm. Crisp shows you how to do it."
ROOPAL LUHANA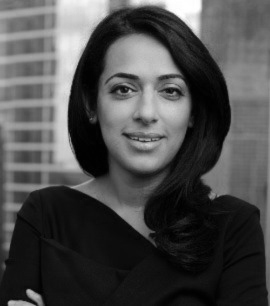 "The workshops we attend are the single best events that we participate in. I can't tell you how much we've benefitted from them. When you put that many people in a room who do the same type of work, ideas tend to flow, and good things come of it."
DIGGER EARLES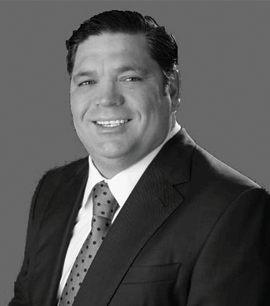 "It will absolutely help you scale your law firm. All I can tell you is sign up. Fill out the form. If you have the opportunity, you would be doing yourself a disservice by not coming."
SARA WILLIAMS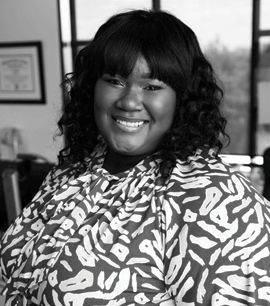 "It's one of those rare things that I really look forward to doing. The workshops have been a breath of fresh air. They're very informative, and I think the biggest thing that I've appreciated from them is the relationships we've made with other lawyers and other firms who are similarly situated to us throughout the country."
DAVID LABORDE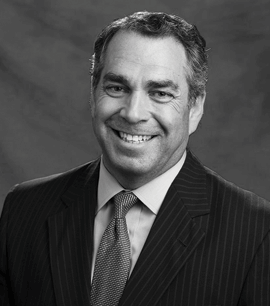 "I had high expectations and that's not easy to beat. But the program is just phenomenal. You get to meet a lot of top notch attorneys who have fantastic ideas. You learn a lot from Michael [Mogill] and his team."
DAVID CRAIG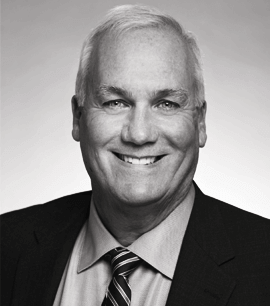 "If you don't feel you received $1 million worth of actionable strategies to grow your law firm at the Million Dollar Day, let me know at the end of the day.
I'll personally give you a full refund."
— Michael Mogill, Crisp Founder & CEO
What is the Million Dollar Day?
What will I get from the Million Dollar Day?
Who is the Million Dollar Day for?
Who is the Million Dollar Day NOT for?
Am I going to be sold to this entire event?
Should I bring a guest to the Million Dollar Day?
How is the Million Dollar Day different than the Game Changers Summit?